Thanks to the opportunity, the Westminster graduate honors his mother's sacrifice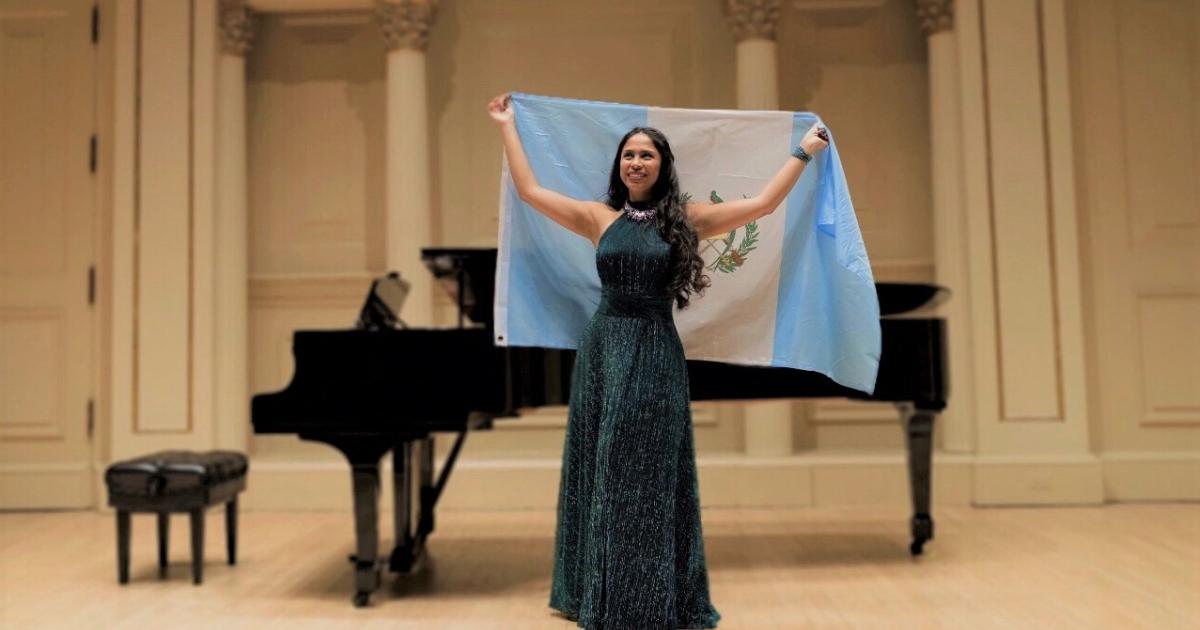 After Alicia Barry bowed out after her Carnegie Hall debut in January, she hoisted the flag of Guatemala behind her.
It was a moment of joy and pride for the vocal performance major, but also a moment of gratitude. "When I said hello, it was for all the teachers who invested in me and the people who helped me," says Barry, who was born in Guatemala and adopted at 3 months old from the United States.
The sacrifice of Barry's biological family and the generosity of her adoptive family opened up a world of possibilities for the now 28-year-old mezzo-soprano. Adorning one of the world's most famous stages would have been almost unimaginable if it remained in this impoverished Central American country, where 49% of the population lives in poverty, according to the World Bank Group.
"This great selfless act from my birth mother gave me a better chance in life," Barry says. "That's the feeling I had coming into the world, and I carried that into everything I did."
After graduating in May, Barry will begin a graduate program in vocal performance and literature at the Eastman School of Music in Rochester, New York.
Even with the benefits of living in the United States, Barry still struggled to get there. His college experience was delayed when his mother was diagnosed with cancer, which caused financial hardship for the family. In 2015, she earned an Associate of Arts in Music (Flute Studies) from Bucks County Community College, where she discovered her passion for opera.
She had been singing and playing the flute since childhood, receiving constant encouragement from choir directors and music teachers who recognized a talent that remained somewhat hidden from Barry herself.
"I've always had a powerful instrument inside of me and I never really realized it until I sang my first solo track," she says. "It was mind blowing to me."
Once triggered, Barry's motivation to study and learn became an obsession. She started carrying a copy of 24 Italian songs and airs from the 17th and 18th centuriesa touchstone introductory collection for singers, with her everywhere, watching him between orders during shifts as a barista – one of his three jobs at the time.
The Westminster Choir College would help him develop his talent. She had heard of this prestigious institution in 2008 when she attended the Summer Residential Flute Camp organized by Westminster Conservatory, Westminster's community music school.