Seattle SX: "The bike was ripping" – Barcia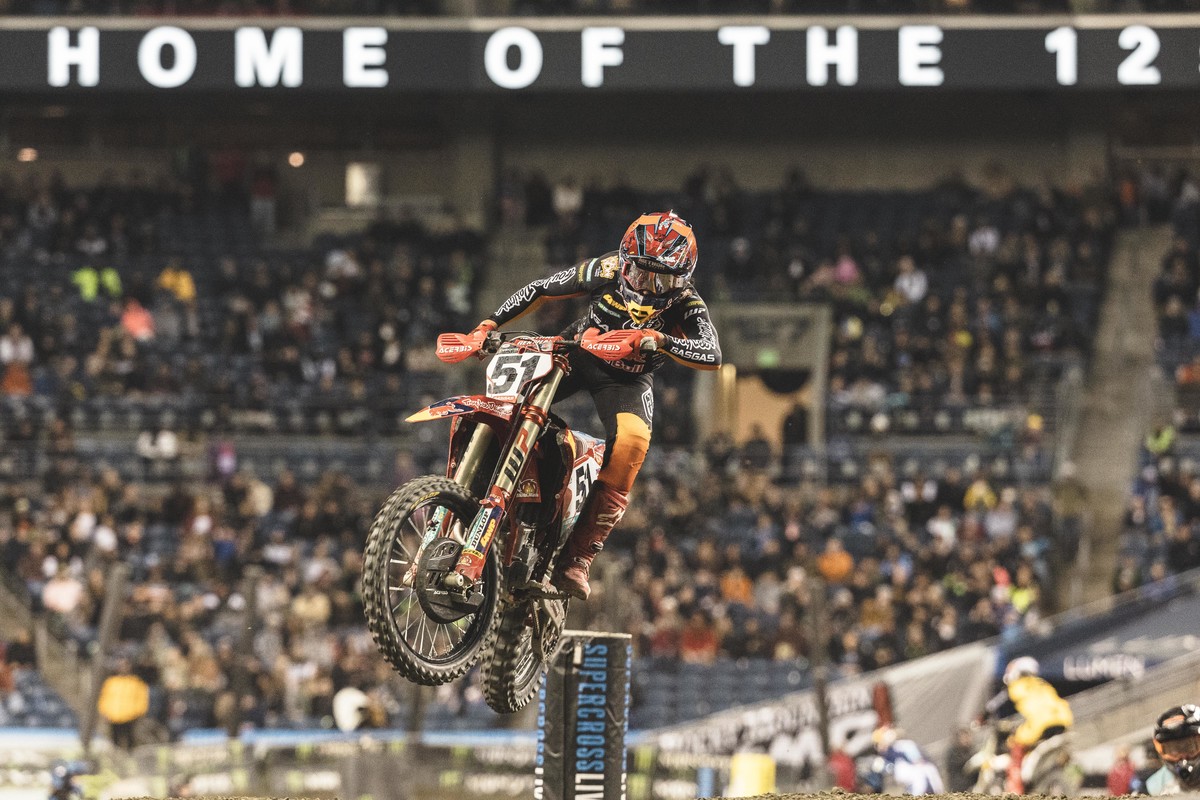 Troy Lee Designs GasGas Justin Barcia picked up a heat race win and a main event finale at round 12 of the Monster Energy AMA Supercross Championships in Seattle.
Qualifying their best of the season in fifth, Barcia had a strong start to the day and they kept possession in their heat run. Powering his MC 450F to the holeshot, Barcia led all nine laps of the inning to carry a nice gate pick into the Main Event.
With a solid second place at the start, Barcia established themselves as early favorites. He stayed in the lead pack for the first half of the race, but an OTB crash cost him a lot of time. Moving up to fifth, Barcia did what they needed to manage the rest of the race and eventually salvaged a hard-fought fifth on the night.
"Winning the heat race was awesome, the bike was ripping! Barcia said. "We made some changes for the Main Event and started from second place. Me and Eli took off, running at a good pace and I just got off the line a bit, landed on a tuff block and did some flips.
"I'm super disappointed with that, but I rode hard and finished fifth. My bike was already torn after that crash and I handled the race as best I could. Overall, I'm just happy with the positives of the day. It's a disappointment on the accident, but we will be back in Saint-Louis to aim for victory.
MORE READING…