Rookie driver A Prakash excels on Pune track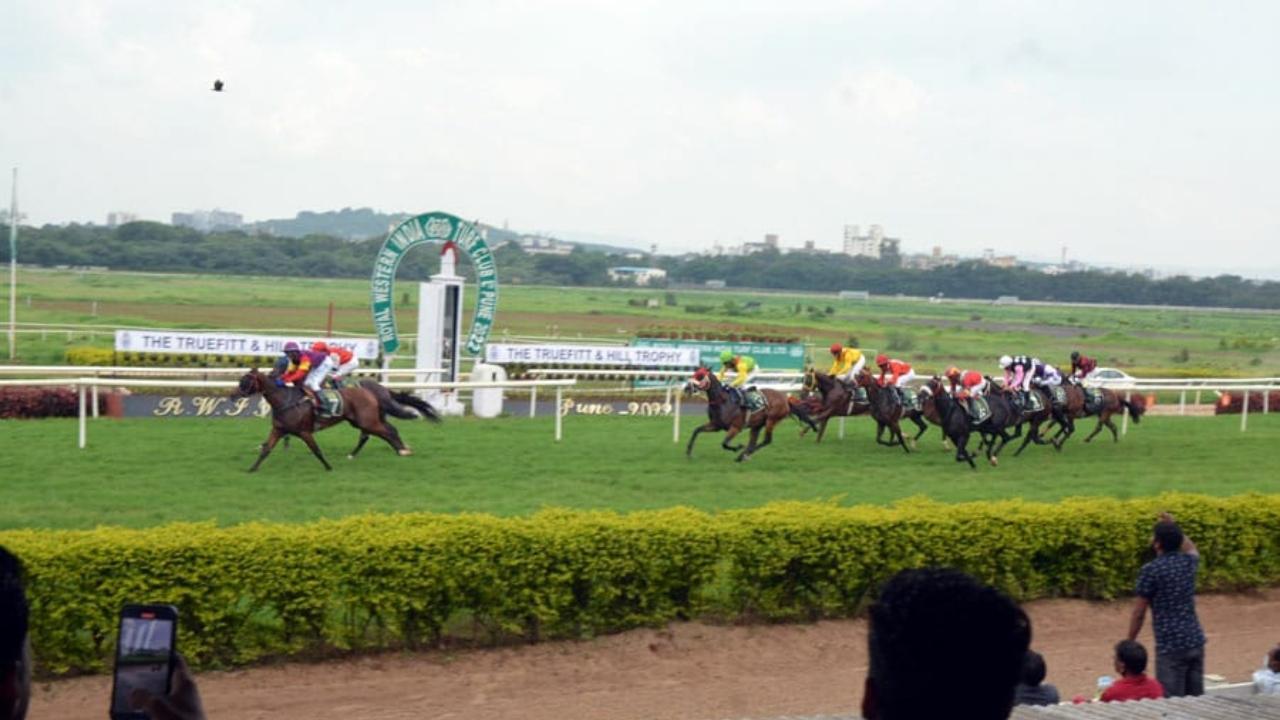 His performance particularly stood out when the top two jockeys – A Sandesh and P Trevor – struggled to live up to their fans' expectations.
Rookie rider A Prakash riding Baby Bazooka (saddle pad No 7) taking a neck win over The Awakening (red shirt) at Pune Racecourse on Thursday (Picture: RWITC)
Apprentice jockey A Prakash caused a stir when he brought home three winners out of just six mounts at the Pune Racecourse during the opening two days of the popular monsoon season. His performance stood out especially when the two top jockeys–A Sandesh and P Trevor– struggled to live up to his supporters' expectations, with Sandesh only delivering two of his 11 mounts, even though P Trevor was unable to open his account despite seven horses.
On Thursday, A Prakash led coach Hosidar Daji's ward Baby Bazooka to a thrilling 'neck' win over The Awakening (Yash Narredu up) trained by Malesh Narredu in Australian Racing's Top Division on play.rwitc.comPlate. He followed that up with a tenacious ride astride Cipher (coach Faisal Abbas) to win the top division of the Beyond Expectations Plate. His third success came on Friday when he beat two senior jockeys, A Sandesh (Sky Storm) and NS Parmar (Leto), riding Arabian Phoneix (also trained by Hosidar Daji) in the Season Opener Plate.
Also Read: CWG 2022: India Schedule for Birmingham Commonwealth Games Day 2
In trainers, Dallas Todywalla topped the charts leading three winners, two in Dr. Cyrus S Poonawalla's silks (Rodrigo and Ahead Of My Time) and one sporting his brother's colors. Zavaray S Poonawalla (fall from the sky).