Rider University student newspaper wins 8 awards for 2021-22 academic year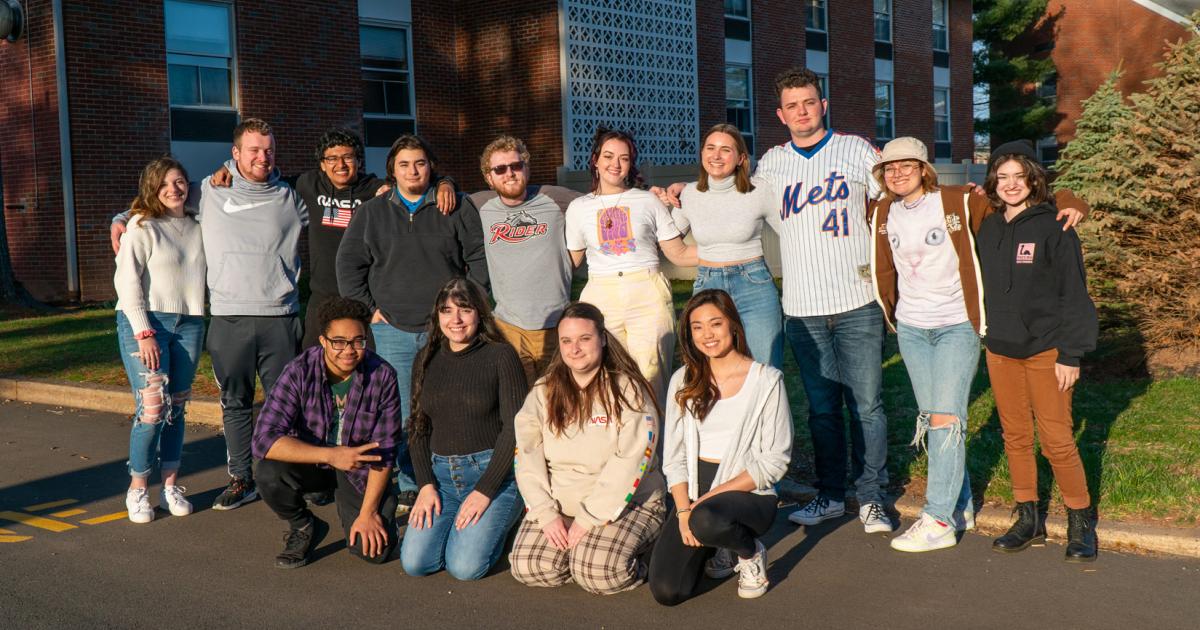 'The Rider News' recognized by New Jersey Press Foundation and Society of Professional Journalists
Rider newsthe University's student newspaper, won two awards in the Society of Professional Journalists (SPJ) Region 1 Achievement Awards and six awards in the New Jersey NJ College Newspaper Competition Press Foundation (NJPF).
"This array of national and regional awards is truly a testament to the multimedia excellence of Rider news and how its students are deeply and meaningfully engaged in the university community. They gain real-world experience based on a variety of Rider disciplines and courses – not just journalism but also sports media, graphic design, photography and television," says Dr. Jackie Incollingo, Associate Professor and Advisor from The Rider News.
Senior Journalism Major Dylan Manfre received two Mark of Excellence Awards for Region 1 from SPJ. He won in the sports writing and feature film writing categories.
Several student writers and editors have also received recognition from the NJPF.
Tiffany Hartman '22, fall graduate and videographer of Rider newswon first place in the online video category.
Feature and entertainment editors Tristan Leach, sophomore journalism student, and Amethyst Martinez, sophomore journalism student, as well as design manager Adrienne Unfreed, sophomore graphic design student, received the first place for the layout and design of the NJPF.
Manfre earned second place for sports writing.
Sarah Siock, a journalism major and the newspaper's editor, received her second consecutive award from the NJPF, winning second place for news writing.
Kaitlyn D'Alessio, a junior marketing student, took third place in the NJPF for photography. This is his first award received at the newspaper.
In addition to the individual student winners, the paper as a whole was recognized for third place for overall excellence.
"I am so proud of the work Rider news released last year. All the editors and writers put so much time and effort into the paper every week. The awards are a reflection of our hard work and we won through a team effort," says Siock. "I'm so grateful to have worked with such a talented team."
Manfre will move on to the national level and face the winners from the other 11 SPJ regions. SPJ Region 1 includes Connecticut, Maine, Massachusetts, New Hampshire, New Jersey, New York, central and eastern Pennsylvania, Rhode Island, and Vermont.
In the past decade alone, Rider news has won more than 70 awards for his work, with several wins in the NJPF General Excellence category. Rider news is a weekly student-run publication. Student staff members are responsible for all aspects of creating the journal and its online and social media presence.
"The awards are valuable recognition of Rider's strong academic programs and demonstrate that our students are building valuable portfolios that help them land competitive internships and post-graduation jobs," says Incollingo.