Rider Rumblings: Saskatchewan loses to Toronto, faces COVID woes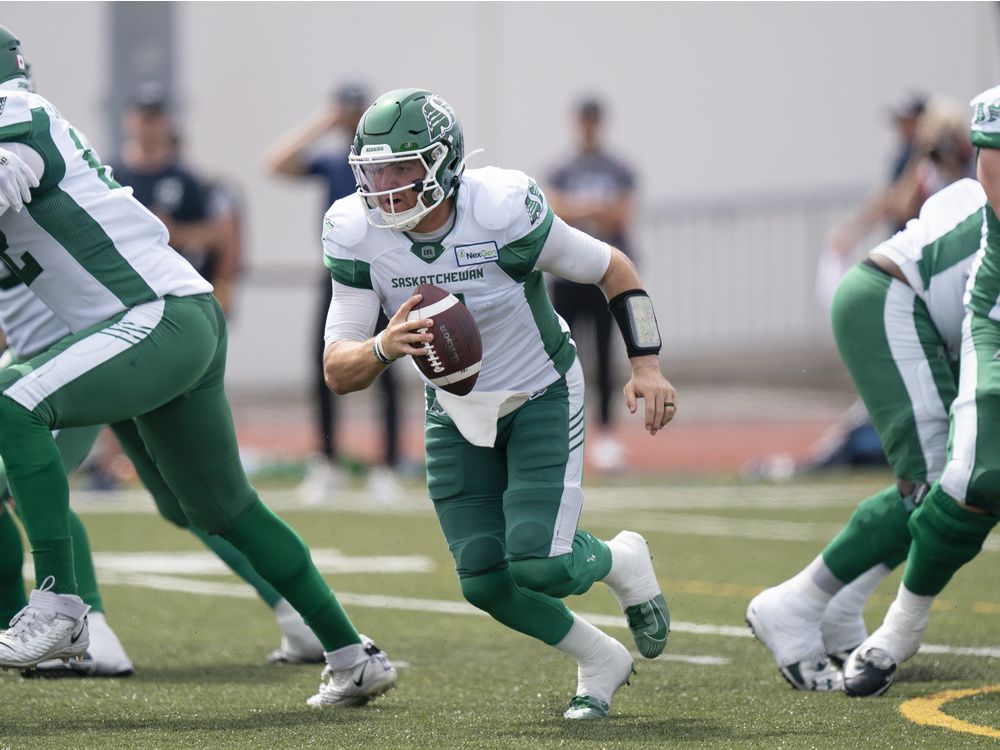 The Saskatchewan Roughriders are now 4-2 after losing 30-24 to the Toronto Argonauts on Saturday.
Content of the article
Regina Leader-Post sportswriter Rob Vanstone is joined by Alex Dormuth, producer of CJME's The Green Zone and host of the Piffles podcast, on this week's edition of the Rider Rumblings podcast.
Content of the article
The duo discuss the last game, a 30-24 loss to the Toronto Argonauts in Wolfville, NS, which left the Saskatchewan Roughriders' record at 4-2, third in the West Division.
Alex and Rob talk about Riders QB Cody Fajardo and how the offensive unit has performed in recent games and what the Riders should keep in mind as the season progresses.
There is also a brief discussion of the uncertainty surrounding the squad after several players and staff tested positive for COVID-19.
The world of sport is constantly changing, and so is the weather. Supplement your regular sports coverage regimen by subscribing to the Regina Leader-Post's 306 Sports Fix newsletter. Each week, Sportswriter Rob Vanstone will provide additional commentary on the Roughriders, Pats and other teams/sports of interest, as well as a look behind the curtain. Click here to subscribe.