Rider Rumblings 117: Riders lose to Argos again, now record 4-3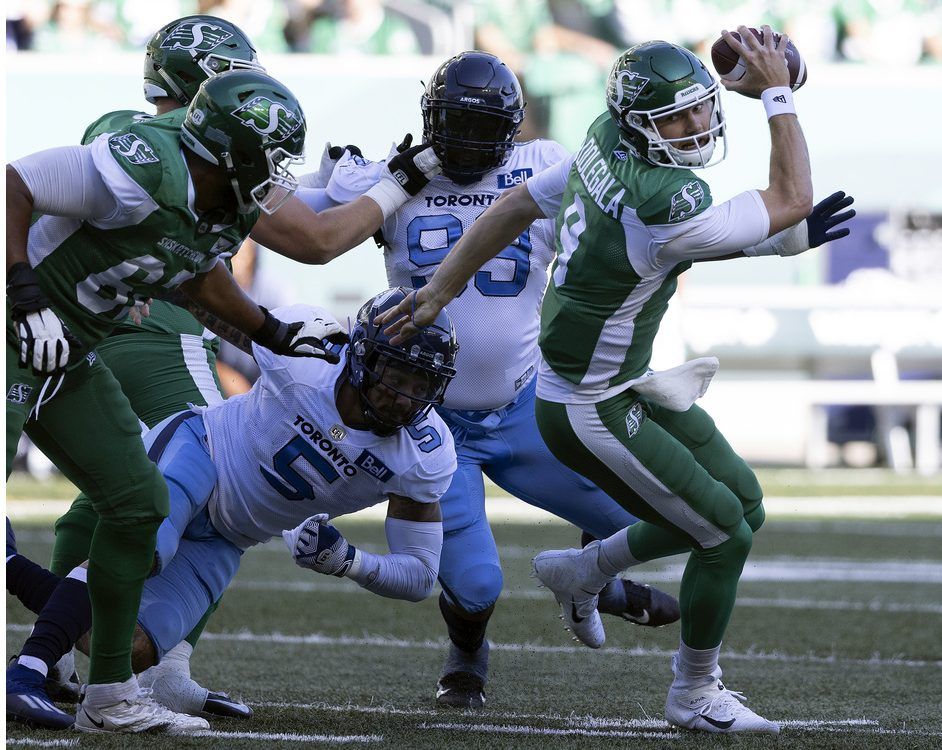 The Runners are dropping a second straight game against Argos, now facing the BC Lions in three of the next four games.
Content of the article
Murray McCormick, sports editor for the Regina Leader-Post, is joined by Darrell Davis of The Green Zone on CJME/CKOM to discuss the latest news from the Saskatchewan Roughriders.
Content of the article
The Riders lost their second straight game in two weeks, both to Toronto. Their record fell to 4-3 on aggregate.
Seven starters who played in a 30-24 loss to the Argonauts in the Touchdown Atlantic game on July 23 sat out Sunday's game due to injury or illness.
The Riders' three losses this season have come against the Eastern Conference. There is one game left against the Hamilton Tiger-Cats in October.
Three of the Riders' next four games are against the BC Lions, with matchups coming up on July 29, August 19 and August 26. The series of games is interrupted by a competition with the Elks in Edmonton on August 13.
The world of sport is constantly changing, and so is the weather. Supplement your regular sports coverage regimen by subscribing to the Regina Leader-Post's 306 Sports Fix newsletter. Each week, sportswriter Rob Vanstone will provide additional commentary on the Roughriders, Pats and other teams/sports of interest, as well as a look behind the curtain. Click here to subscribe.