Rider alumnus recognized as one of New Jersey's top student teachers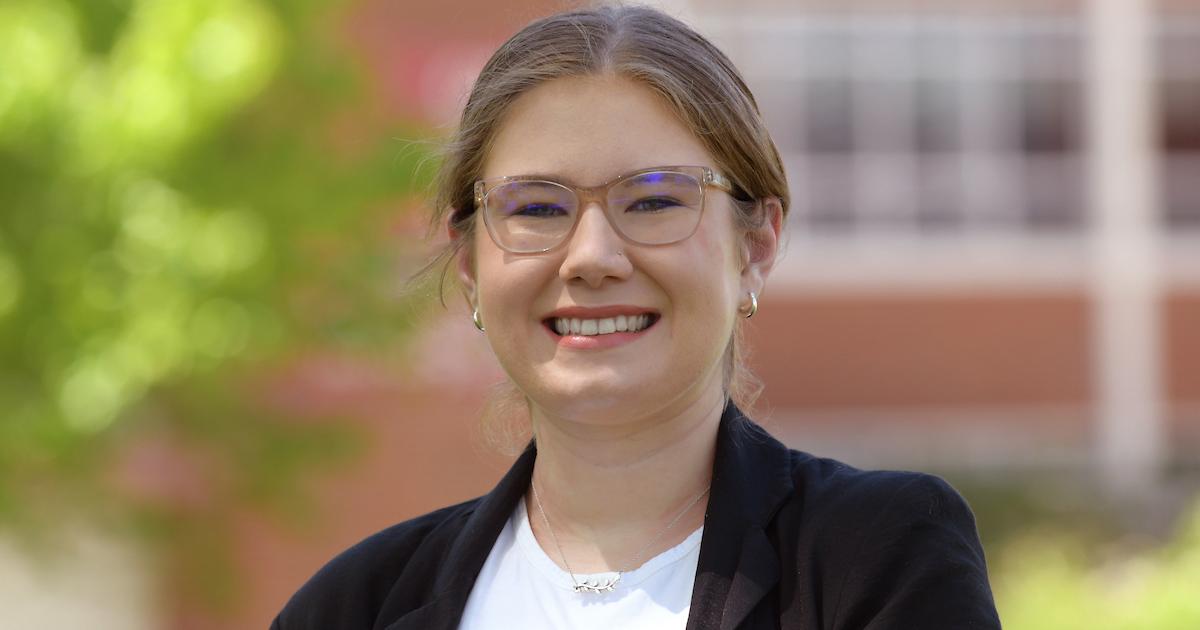 Victoria Burd '22 received the 2022 Distinguished Clinical Intern Award from the New Jersey Department of Education. The award recognizes the top 15 graduates of educator preparation programs at colleges and universities across the state.
The 2022 Distinguished Clinical Intern Awards were presented at a virtual ceremony June 8.
Burd graduated from Rider as a secondary education and double major in history. This fall, she will begin her career as a social studies teacher in the special classes program at Ewing High School.
"This award was only possible because of the wonderful mentors who guided me in teaching students," she says. "Receiving this award is credit not only for how I have grown throughout the student teaching experience, but also for those who have helped me grow to this point."
Burd particularly credits her associate teacher at Ewing High School, where she taught during her senior year, Edward Dutch; his advisers, Dr. Mark Pearcy, professor in the Department of Teacher Education, and Dr. Erica Ryan, associate professor in the Department of History and Philosophy; student teaching supervisor Marilyn Pruce; and Erica Spence-Umstead, Director of Field Placement.
Rider's College of Education and Human Services ensures students are prepared to enter the classroom after graduation through extensive fieldwork experiences at the start of students' sophomore year. Students typically have at least one or more fieldwork experiences per semester, culminating in a full semester of student teaching experience in their senior year.
"Each of these real-world classroom experiences shapes students' teaching philosophies and helps them become exceptional teachers who impact their communities," said Dr. Jason Barr, Dean of the College of Education and Human. Services. "Victoria is a great example of how these experiences influence students' teaching semester preparation. We are all incredibly proud of her."
Burd had fieldwork experience or experience teaching students each semester, sometimes having as many as three at a time. In addition to this essential career preparation, she successfully completed her bachelor's degree at Rider while maintaining a 4.0 GPA, participating in organizations, and working 25-40 hours a week to support herself.
"I'm incredibly honored to receive this honor and to feel like I graduated from Rider on the highest possible note," she said.