MX Nationals Hawkstone: Simpson joins the fray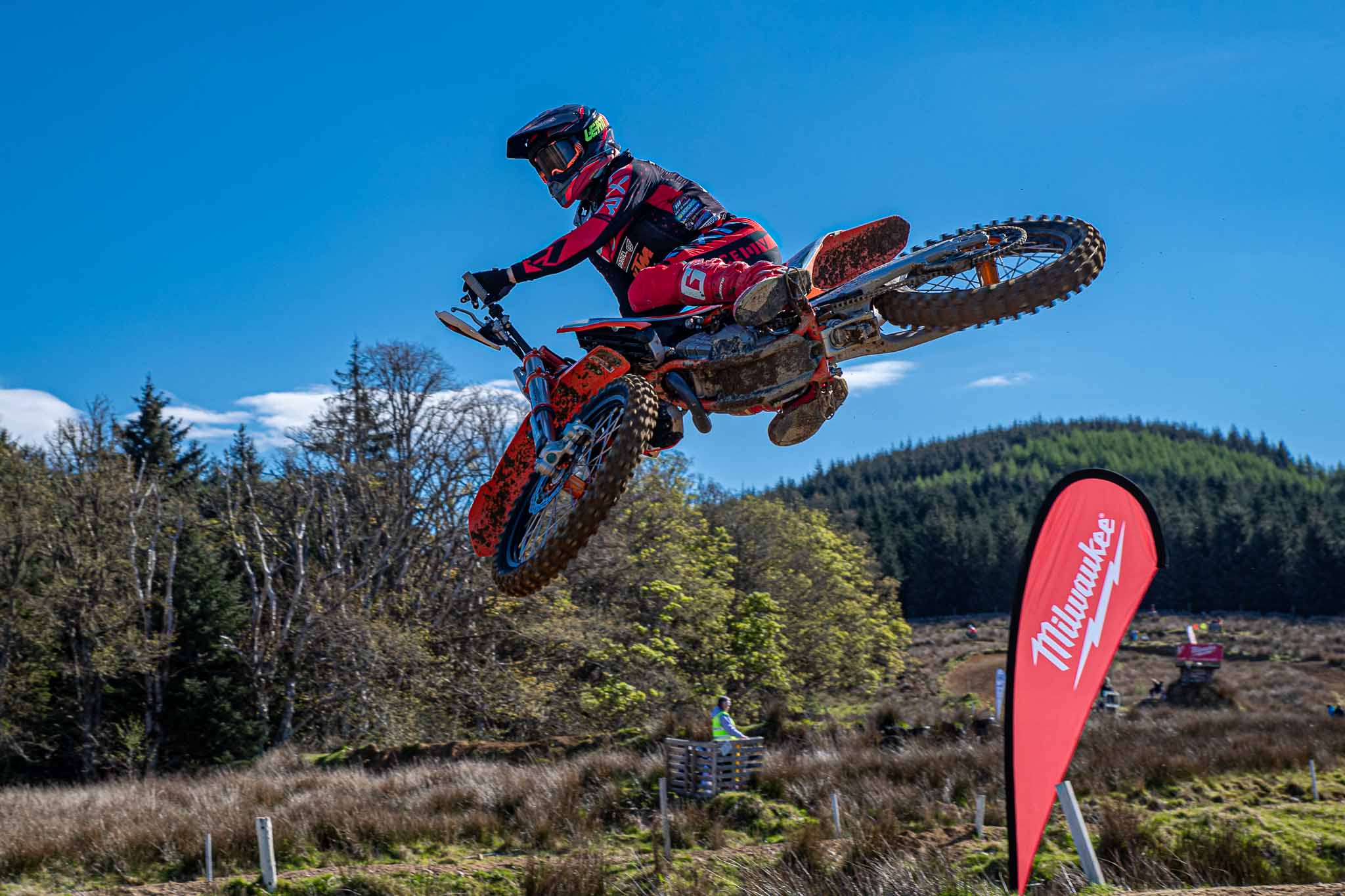 The Milwaukee-powered Michelin MX Nationals head to Hawkstone Park this weekend, for what promises to be another weekend of action across multiple classes with former MXGP rider Shaun Simpson a late entry.
With the Salop Club hard at work and making some changes to freshen up the track and the weather is fine, there will be two busy racing days in the following classes; Syntol Lubricants 85cc Open, Seven Youth 125/250, Moto Connection Clubman MX2, Worx Sports Insurance MX1, Moverde Amateur MX2/MX1, RFX Expert MX2/MX1, Apico Elite MX2, Leatt MX1 and the Lyfelinez Fastest 40.
The penultimate rounds of the British Championship could well see some champions crowned, although in most classes it seems to go the distance. Especially in the Apico MX2 Elite category where Tom Grimshaw (Chambers Husqvarna) who is leading a pro championship for the first time, is tracked down by Jamie Carpenter (GRT Impact KTM) with a gap of 17 points between them.
Calum Mitchell (Fabrican KTM) is 20 more points behind Carpenter and still in a championship cry, albeit a big ask. Apico Factory Racing Husqvarna's Jamie Law is fourth on his 2-stroke 250. Revo Seven Kawasaki's Dylan Walsh expects a 1-1 this weekend, but he's not in contention to win the championship after missing out a few previous rounds.
Harri Kullas (Cab Screens Crescent Yamaha) could wrap up the Leatt MX1 title at Hawkstone as he has a 45 point lead over Josh Gilbert (SC Sportshomes powered by Stebbings Husqvarna), but Josh and Tommy Searle (Crendon Fastrack Hitachi Honda) will be doing it all. what they can to lead the championship until the last round.
Searle in particular is in fine form right now. Shaun Simpson (ES24 KTM), although not in contention for the championship, savored victory in his privileged conditions. Add to the mix the likes of John Adamson (ASA United Gas Gas) Martin Barr, Stuart Edmonds (Apico Factory Racing Husqvarna), Brad Todd, Liam Knight (Gabriel KTM), Petar Petrov, Jason Meara (Phoenix Tools Even Strokes Kawasaki) and Glenn McCormick (Chambers Husqvarna) to name a few, the race will be fast and intense.
The Elite professional racers will be in action on Sunday, while all other classes will race on Saturday and Sunday. Spectator tickets cost £20 and cover both days, while camping per vehicle costs £10. For more information, visit www.mxnationals.co.uk and follow the championship on Instagram and Facebook.
MORE READING…