Mandryk: PST choice in budget to eliminate Rider fans clearly offside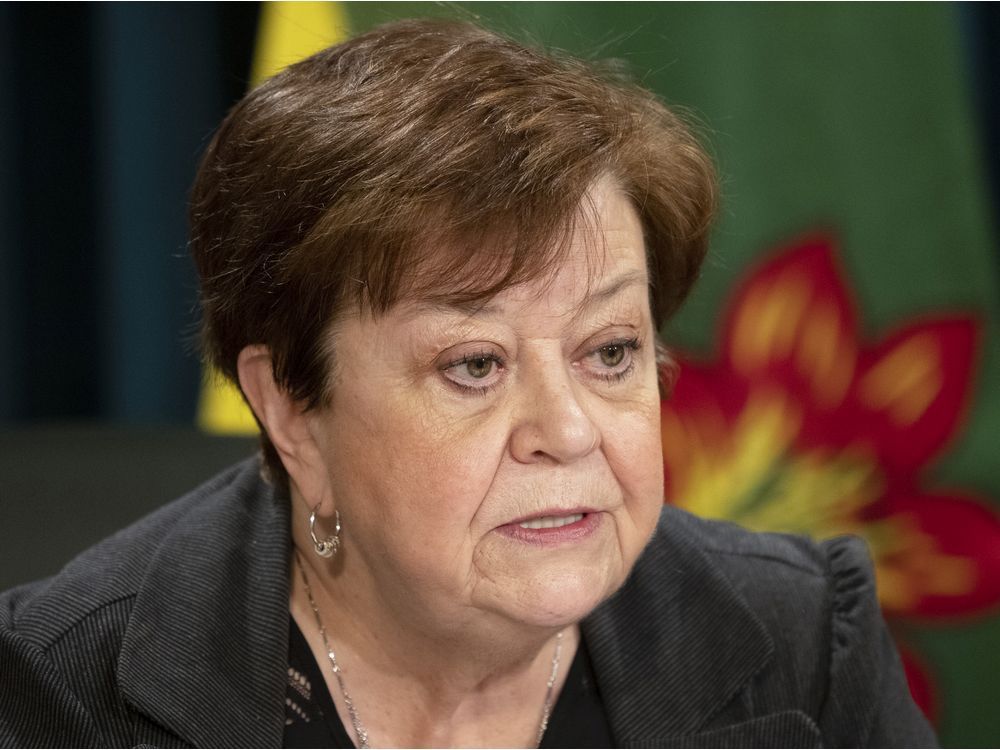 It's Saskatchewan. You tax Saskatchewan Roughriders tickets. How could anyone in government think this is a good idea?
Content of the article
No one sings "Green is the Colour" more enthusiastically than Premier Scott Moe's Saskatchewan Party government.
Content of the article
We just didn't know that the "green" they were talking about was the money they could squeeze out of Roughriders fans by taxing their tickets.
It might not go well.
To be fair, there are always post-budget grunts and that often fades in the days or weeks that follow.
Occasionally budgets are even remembered for what they do well and one of the things the government did well in the 2022-23 budget was to finally make amends for cutting credit tax bill for film jobs ten years ago for no better reason than the Saskatchewan Party's nervous breakdown. the previous NDP government used it to make Prairie Giant: The Tommy Douglas Story.
Admittedly, the $8 million budget increase for the Creative Saskatchewan Production Grant program probably isn't the tax credit that would be needed to turn bald prairie into Hollywood North…or maybe even draw the Hallmark movie that Finance Minister Donna Harpauer said she would love to see it done here.
Hmmm? Sounds like a good redemption story that might have the makings of one of those Hallmark movies: A little Humboldt girl quits her smoking habit because she can't afford the extra two cent cigarette tax and finds new friends and happiness in the creative arts industry that she once wrongfully avoided.
But as for the plot of Harpauer's 2022-23 budget presentation, it generally stuck.
What would normally be considered minor sin tax increases and provincial sales tax improvements seemed to fit Harpauer's theme of getting the province's finances back on track. (Remember last year's theme? "Protect. Build. Grow". Has anyone ever guessed which of these goals the government was trying to accomplish?)
Content of the article
Taxing discretionary spending choices at a time when we are still saddled with significant debt and need to pay for surgical arrears would seem logical. After all, it's simply a harmonization with the federal goods and services tax that already hits us on almost everything we buy. (Alas, remember when this province's selling point was, "At least our sales tax isn't harmonized."?)
But sometimes there are things in budgets that inadvertently end up defining not only the annual financial plan, but what people don't like very much about a government. This was the case with the NDP's 1993 budget which closed 52 rural hospitals. And to a lesser extent, this was the case in Saskatchewan. The 2017 budget of the party that shut down STC.
Could taxing Rider tickets in 2022 — the year the entire province wants the team to appear in a hometown Gray Cup — become that thing that redefines a government?
It's Saskatchewan. You tax Saskatchewan Roughriders tickets. How could anyone in government think this is a good idea?
To be clear, it's not just the Riders.
Chief Executive Officer of Regina Exhibition Association Limited Tim Reid released a rather moderate statement noting REAL's "surprise" regarding the concert and sporting event tax as the entertainment industry emerges from this two-year pandemic. It's understandable why organizations away from politics feel the need to be non-partisan in their criticism. That said, REAL's message that this tax is unfair to a still struggling entertainment industry has not been lost.
Content of the article
the Riders Post-Budget Statement was a little more direct. The problem for Saskatchewan. party government at this time is that the Saskatchewan Roughriders felt it necessary to comment on the budget.
The problem is so glaring that even the NDP opposition – a group that is not always in tune with the real concerns of the people of Saskatchewan – knew it was a relevant issue for the people. (Perhaps all that extensive research in the Land of Pil last summer paid off.)
With the Riders generating approximately $17 million in ticket sales per season, that's an additional million dollars coming from the pockets of their fans alone. It's unnecessary brutality.
And Rider fans have long memories when it comes to cheap snaps.
Mandryk is the political columnist for the Regina Leader-Post and the Saskatoon StarPhoenix.