Home victory for Spruce Meadows rider Brian Morton in the Friends of the Meadows Grand Prix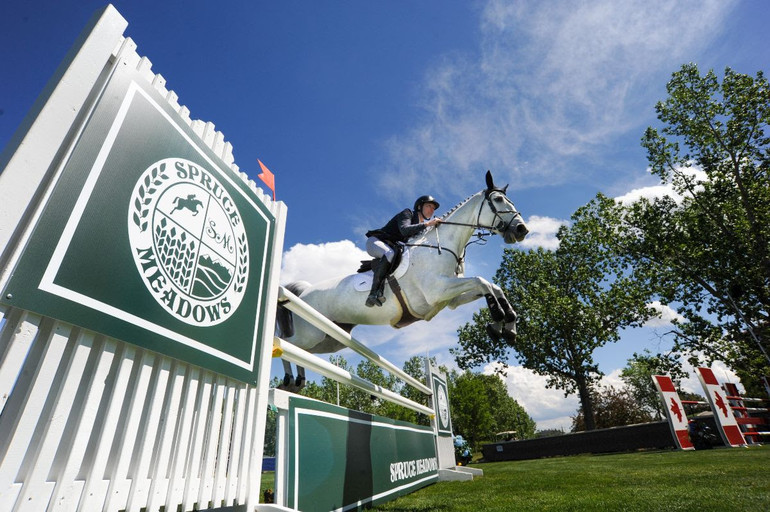 It was a beautiful afternoon on the All Canada Ring for the Friends of the Meadows CSI3* 1.50m Grand Prix at Spruce Meadows.
Twenty-seven qualified rider-horse combinations from seven nations were tested in the first round of competition on a course designed by FEI course designer Leopoldo Palacious (VEN) and executed by FEI course designer Anthony D'Ambrosio (USA) .
Only six riders jumped clear in the first round to qualify for the jump-off, including Canadians Brian Morton, Ben Asselin and Nicole Walker. Morton was the first to tackle the jump-off course and put the pressure on those following by posting a fast and clear course in a time of 38.74 seconds with Crusador Z (Chacco-Blue x VDL Indorado). The pressure was too much for the five remaining competitors, as Ben Asselin came close with a time of 38.95 seconds and settled for second place with Luikan Q (Luidam x Kannan). Australian James Arkins finished third with Joevaro N (H5 Elvaro x Equador), in 39.07 seconds.
"You have to trust your plan that you walked (for the jump). I knew I had the horse. When I felt her jump so well in the first round, I knew I could try to win," Brian Morton said of his victory.