Graduate students honored at Class of 2022 launch ceremony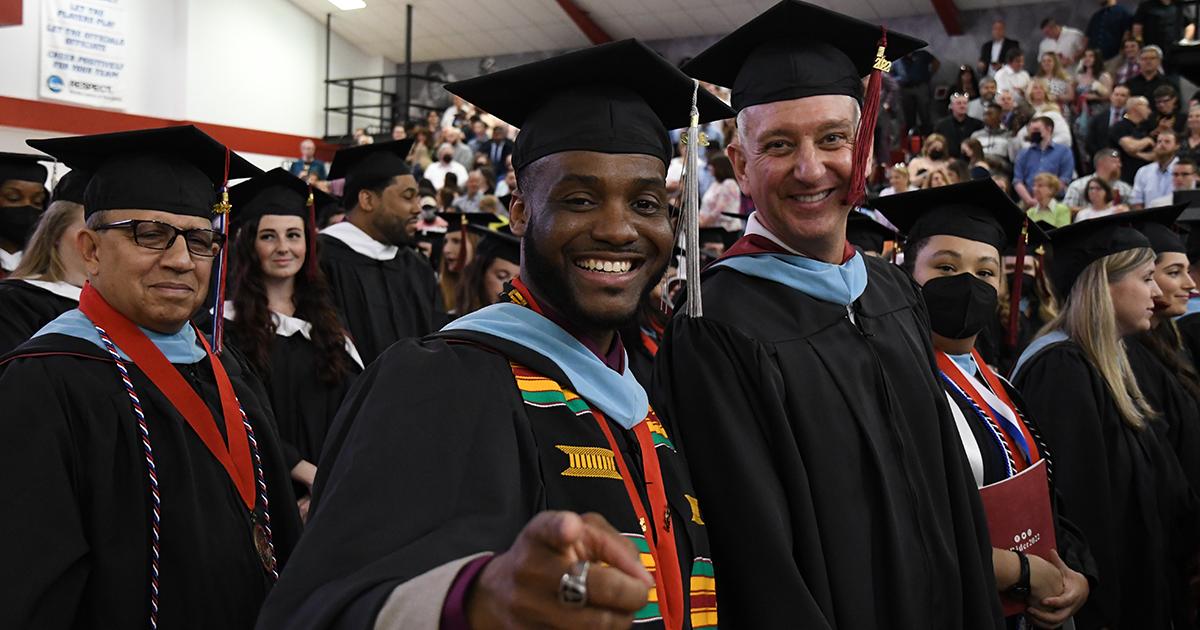 Rider University held its graduation ceremony on May 12, where more than 400 students were awarded their master's and doctoral degrees.
"Your accomplishments make today an extraordinarily happy day for all of us," Vice President and Vice President of Academic Affairs DonnaJean A. Fredeen said at the ceremony held on the Rider campus at the interior of the alumni gymnasium.
The event marked a return to a more traditional ceremony after delays and reconfigurations over the past two years due to the coronavirus pandemic, although it has not been without interruption. Rider President Gregory G. Dell'Omo, Ph.D., who recently tested positive for COVID-19, did not attend the ceremony but recorded a message for the promotion.
"I'm sure today will only be the first of many proud and successful moments in your life," he told the graduates.
Judith M. Persichilli '80, the commissioner of the New Jersey Department of Health who helped lead the state's response to the pandemic, was awarded an honorary Doctor of Humane Letters. In 1980, she received a Master of Arts in Administration summa cum laude from Rider.
In his remarks to the graduating class, Persichilli said: "You have experienced a historic event. You have learned to be resilient and to adapt quickly to the curveballs thrown at you. What you have learned, I hope that you will in your personal lives and careers. Understand that everything you have learned at Rider will carry over into leadership positions as you advance.