Don't Miss Rider's 2021 Reunion Weekend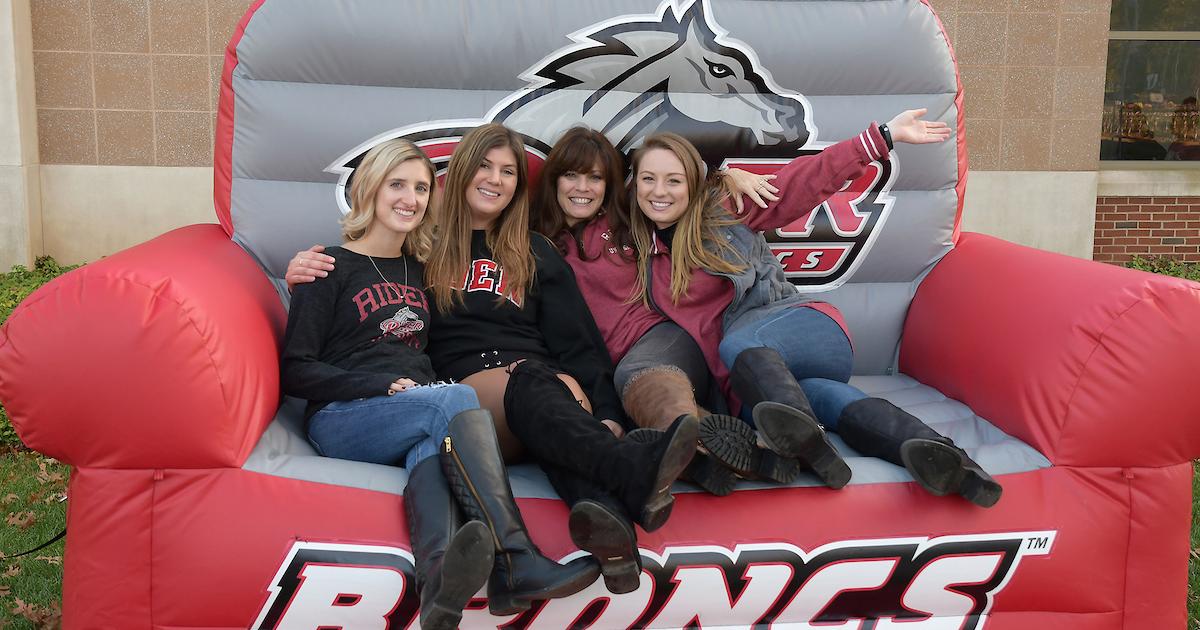 Rider will welcome students, alumni, family, friends and faculty to campus for the 2021 in-person homecoming weekend.
Scheduled for November 5-7, the Homecoming weekend schedule is packed with events that are sure to bring the Rider community together for celebrations and gatherings that encompass all that it means to be a Bronc.
A full schedule of events is available at rider.edu/homecoming. Highlights of the weekend include:
Open from October 30 to November 7
Participate in a 1 mile walk, 5k run/walk or 10k bike ride in support of the Alumni Association; upload your times and photos from October 30th.
psychic medium
November 5
7 p.m.
Yvonne Theater
Join medium Edward Nunzio for an evening of entertainment.
Plant a flag to honor veterans
November 6 and 7
All day
Campus mall
Did you know that Rider University was founded in 1865 with an inaugural class made up largely of Civil War veterans? Honor the veterans and service members in your life and beyond by planting flags inside the outline of a huge Rider "R" in Campus Mall.
November 6
9am-10am
Mercer Room, Daly Dining Room
Can you believe 50 years have passed since you graduated from Rider? Celebrate your milestone reunion with your classmates and enjoy a private celebration with President Dell'Omo.
November 6
11 a.m. to 1 p.m. (Ribbon cutting at 11:15 a.m.)
Radio station, Beaux-Arts, 2nd floor
Help us celebrate the official grand opening of 107.7 The Bronc radio station's new studios.
November 6
11:30 a.m. to 4:30 p.m.
Faculty/staff parking tent
Students, alumni, families, faculty, and staff are invited to an afternoon of live music, activities, and free food from local food trucks before the men's basketball game at 4 p.m. This event will also honor frontline and healthcare alumni, as well as retired faculty staff.
November 6
1:30 p.m.
Kaplan Square
Call for Class of 2020 and Class of 2021! Come back to see the unveiling of your bricks while catching up with your classmates. After the ceremony, alumni are invited to join the Broncs pregame tailgate.
Athletics Events
The whole weekend
alumni gymnasium
Come show your Bronc pride and cheer on three teams on Saturday and Sunday!
November 6
Midday
Women's volleyball against Manhattan
4 p.m.
Men's Basketball vs. Kutztown (Exhibition)
*Graduates and families, visit gobroncstix.com to get tickets using redemption code: HC21MBB (code is for general admission tickets only)
8 p.m.
Fight against Purdue
*Graduates and families, visit gobroncstix.com to get tickets using redemption code: HC21WR. (code is for general admission tickets only)
November 7
Midday
Women's volleyball against Iona