Class of 2022 Honored at Annual Rider Undergraduate Graduation Ceremony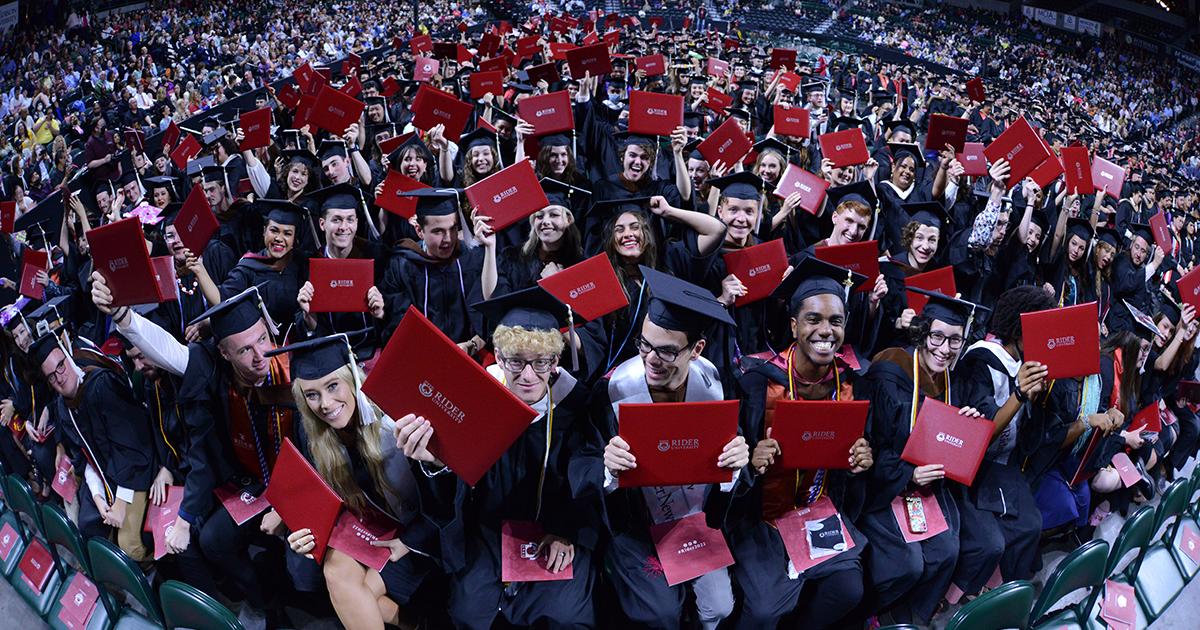 Entrepreneur Paul Muller received an honorary doctorate in commerce. Owner of the Toyota team of Langhorne, Princeton and Glen Mills and president of the Tri-State Toyota Dealers Association, he opened his first dealership in Lawrenceville in 1983 and has bought, opened and sold nine other dealerships since then.
"It's the journey that counts, not just the beginning or the end. That's what tells the story," said Muller, who studied political science at Rider before leaving after freshman year for a three-year tour with the U.S. military, including a year in Vietnam. Upon his return, he re-enrolled at Rider, and Paul and his wife, Beverly '71, started a family when they were both college students. "You can change lanes whenever you want. It's about risk and reward, recognizing an opportunity when it presents itself, and having the confidence to step up to it. You can do anything with your life. what you want it to be."
Forty-one percent of the class of 2022 is made up of underrepresented students. Although four of the five graduating students reside in New Jersey, a total of 19 states and two U.S. territories are represented among the 2022 undergraduate class, including Hawaii, Puerto Rico, and Washington. Eleven countries are represented among the international students of the promotion, including Belgium, Venezuela and India.
Senior Juliana Ortiz delivered the student speech. A communications major who graduated almost a decade later than expected, she had interrupted her studies to care for her mother who was battling breast cancer.
"This pandemic has instilled in us a spirit of resilience, strength and perseverance," Ortiz said. "All I ask is that you don't let this spirit die here. Take it with you in this next chapter that awaits you.