Capital Health awards four full scholarships to Rider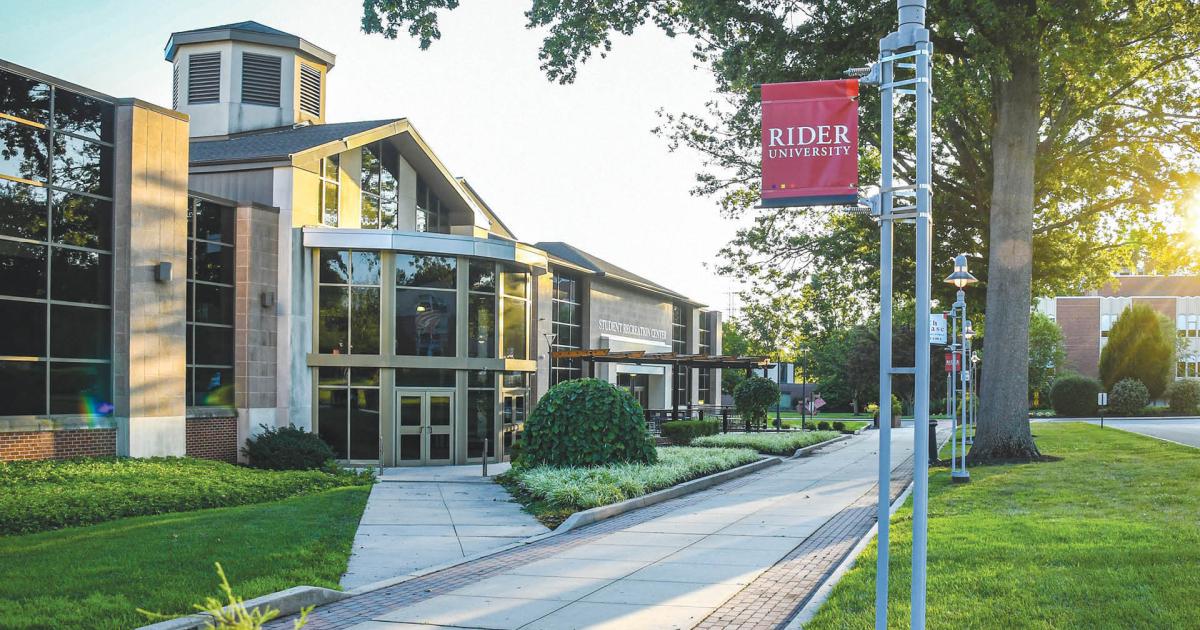 Capital Health has announced four winners of full scholarships to Rider University as part of an employee educational benefits partnership with the University. Fellows are immediate family members of Capital Health employees and include Rachel Burnett, Andrew Coates, Gloria Owusu and Johannah Stevenson.
To be eligible for the scholarships, applicants or their immediate family members must have been non-union, full-time employees of Capital Health for at least one year and meet additional eligibility criteria. Capital Health's partnership with Rider was launched in 2020 when Capital Health Medical Group began overseeing the university's student health center and providing primary health care services to students and employees.
"On behalf of Capital Health, I am pleased to congratulate the first recipients of our full scholarships to Rider University," said Al Maghazehe, President and CEO of Capital Health. "As our relationship with Rider grows, we will offer similar scholarship opportunities each year as part of a broader educational benefits program for our employees and their families."
Rachel Burnett of Morrisville, Pennsylvania, graduated from Pennsbury High School. The daughter of Elizabeth De La Portilla-Stout, an assistant hemodialysis nurse manager at Capital Health Regional Medical Center, Burnett is a double major in elementary education and history.
Andrew Coates of Levittown, Pennsylvania is the son of Kim Coates, a registered nurse and practice leader at Capital Health Occupational Health Center. He graduated from Calvary Christian Academy in Philadelphia and majored in communication studies. He plans to pursue a career in the media.
Gloria Owusu of Hamilton, New Jersey is the daughter of Samuel Acheaw, a care management nurse at Capital Health Medical Center – Hopewell. Owusu graduated from Hamilton High School West and majored in accounting.
Johannah Stevenson of Lumberton, New Jersey, graduated from Rancocas Valley Regional High School. The daughter of Robert Stevenson, a technology specialist at Capital Health-Hamilton's Sleep Center, she plans to pursue a career as a high school STEM teacher in a "high-needs" school district.
Undergraduate students (including those transferring to Rider University or entering a continuing degree program) are eligible to receive these scholarships, which are awarded for four consecutive years or until the end of the academic program. Scholars must be full-time students, maintain at least a 3.0 GPA, and be students in good standing with Rider University at all times during enrollment.
The Capital Health Employee Education Benefits Program also includes a 50% tuition discount agreement with Rider for non-union employees and their immediate family members (cannot be combined with scholarships complete studies). Other benefits of Rider education for Capital Health employees include an application fee waiver; free, unofficial assessment of transfer credits before applying; and a Rider Academic Advisor to help plan their schedule. Graduate student applicants can apply for a free transfer credit assessment as well as coursework and GMAT/GRE waivers and exclusive certificate programs for Capital Health employees are currently in development.
Capital Health is the Central New Jersey and Lower Bucks County region's leader in delivering progressive, quality patient care with significant investments in physicians, nurses, and staff, as well as patient care technology. point. Comprised of two hospitals (Capital Health Regional Medical Center in Trenton and Capital Health Medical Center – Hopewell), an outpatient facility in Hamilton, and an extensive network of primary and specialty care practices across the region, Capital Health is a resource dynamic healthcare facility accredited by DNV.